Glorious Event are the luxury bespoke Wedding Organizers in Udaipur glad to steer you on the path full of fun and excitement.Wedding planning is quite a big challenge; overseeing all the essential elements and that too within a limited time frame is a thing of parallel universe
Glorious D World is a boutique wedding planning and consultancy based in Udaipur providing contemporary elegant bespoke wedding design and management services. We bring a fresh perspective and innovative approach to wedding design, event planning & management, merged with traditional wedding planning and etiquette
Venue Selection
Catering
Transportation
Ever thought what makes a big fat wedding ceremony a real success, or what are the secret ingredients to make it memorable? Of course it's not the likelihood; it all comes together with a rigorous planning and an acute management. And, it's our passion to get you the peace of mind attached to the events your envisioned. Long story short, as a Wedding planning company in Udaipur, we will guide you during three phases:
Wedding Design: The initial and most creative stage when we help you to develop a vision about your D-Day celebrations. It includes, style (Royal/Rustic/Contemporary), theme (Indian/Western), and décor (Color Scheme/Lighting) for your wedding
Wedding Planning: Next comes the most labor intensive stage, where we work to fulfill the above listed expectations into reality. It includes, venues outsourcing, catering, and logistics. Basically, it's when we eat, sleep and breathe creativity in our talks with the third party vendors
Wedding Management: The secret sauce to success, it's the final stage when you sit back and relax, while we have your back to make sure that your ideas are being executed in a glitch free manner and taken care of by the best Wedding Organizers
Glorious Events are professional who assists with the design, planning and management of a client's wedding. Weddings are significant events in people's lives and as such, couples are often willing to spend considerable amount of money to ensure that their weddings are well-organized, So Glorious Events is the best place
HOW WE ORGANISE YOUR WEDDING?:For us your wedding is about warmth. Warmth exuded from the lights, the food, the sets, the flowers and the love of the people coming together to bless you. Every moment at your wedding will become a warm memory that stays with you for a lifetime. We will walk with you along your dreams about your wedding and then set out to make it true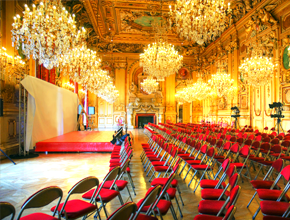 Weddings are one of the holiest and the most important events any person encounters in his life. Such auspicious events need round the clock attention to the tiniest of details. From the way flowers are organized to the seating plan for guests, Glorious Events takes Weddings to whole new level
Our Team Expertise::Looking forward to your Dream Wedding in Udaipur? We are here to help you do just that. We are tightly knit team of expert researchers who are sorting, comparing and ranking the best wedding planners
Best Wedding Planners in UdaipurExecuting the perfect wedding day–or wedding weekend–is all in the. But, a real-deal event planner can take on the styling and design of all of your event's elements–from to a perfectly designed stationary suite to memorable welcome bags and expertly crafted favors. When looking to tackle any event, from a luxe celebration in Udaipur City to an outdoor affair in , or even a multi-cultural wedding weekend in udaipur, these are the names in the wedding planning biz that can take on the most creative of challenges and elevate any expectation. The names on this list will help you achieve the wedding day you've been picturing all along (or didn't know you wanted), offering innovative ideas to raise the bar and special touches that will leave your guests raving. Here, the best names in the events industry–straight from our share their points of view, in their own words.Udaipur boasts the history of many royal weddings, it attracts many celebrities from across the world to tie themselves into this beautiful love bond. The very special thing about Udaipur is its colourful culture and lovely heritage, that links way before to the times of royal Maharajas (kings) and Maharanis(queens). The royal feel, still, is in the air of Udaipur and we invite you here to be the part of the royal culture, to be the part of the royal heritage and to be the part of our royal Udaipur
We are experiential and luxurious "Wedding Planners and Event Organizers "based out of Rajasthan, starting with our hometown Udaipur as our prime base for Big Fat Royal Indian Weddings and further crossing boundaries by doing multiple high end weddings for ultra HNI clients across India majorly in Rajasthan
Everyone wants to make his marriage unique and special. Undoubtedly, you can make it true but what all you need is, service of a renowned wedding event management company who can come up with different wedding event ideas. A well organized and planned marriage function can fill your heart with sweet memories and overwhelm your guest
Wedding – a meeting of minds and hearts. It is the coming together of two people in the midst of two families rejoicing and traversing the wide range of emotions emerging forth and going around. We understand and revel in creating and being a part of such wonderful and unforgettable moments
Glorious Dworld Wedding Planners is a boutique wedding planning and consultancy based in udaipur providing contemporary elegant bespoke wedding design and management services. We bring a fresh perspective and innovative approach to wedding design, event planning & management, merged with traditional wedding planning and etiquette
Wedding in udaipur is serving as one of the leading and successful wedding planner udaipur. Wedding day is the bid of your life and we understand the importance of this event. This is the reason why the dedicated staff members of wedding in udaipur are there to take care of each and everything related to the grand occasion from location search, venue in udaipur, destination wedding in udaipur, decoration etc
Glorious Dworld Destination wedding Planner and event management company in udaipur, Rajasthan India , managing events across all major cities in India(Udaipur, Goa, Jaipur, Jodhpur, Kerala, Agra ,Delhi, Lucknow)
Since our establishment, we have continuously strived towards flawless execution of ideas
 Creating Unforgettable Wedding Moments:
"A thing of beauty is a joy for ever:
Its loveliness increases; it will never
Pass into nothingness; but still will keep
A bower quiet for us, and a sleep
Full of sweet dreams, and health, and quiet breathing."
They say, perfect matches are made in heaven but perfect weddings are executed with the help of wedding planners like Glorious D World
If you are looking for a perfectly planned & a dream-like execution of your most important day(s) (…or nights, rather) to make your love & wedding unforgettable forever, you have landed on the right page. At Glorious D World, you can leave all your thinking, planning & organizing worries to us and still expect innovative designer weddings custom-made for you and executed better than you had ever dreamed of!
"Love is most sane and sunly
and more it cannot die
than all the sky which only
is higher than the sky"
We understand what Love is and know how to immortalize love forever in the most romantic and fun way in the form of exquisite wedding function
Wanna know how do we do that? or why we are so unique and flawless in executing your dreams? Do get in touch with us or drop a "Hi" here
Why consider Udaipur, Rajasthan for Royal Wedding?
Rajasthan is the land of Romance known for its social customs, traditions and practices. Wedding ceremony in Rajasthan is known for its colorful atmosphere, created by a well decorated marriage venue with all regal charm. Rajasthan, the land of surreal palaces, imposing forts, picturesque lakes, shimmering sand dunes and vibrant markets, is one of the most famous wedding destinations in India
Udaipur, Rajasthan is one of the most admired wedding destinations amongst the couples, planning to tie knots, especially from outside India. You find many palatial royal cities like Udaipur, Jodhpur, Jaipur etc to exchange the marriage vows in maharajas style and feels royal not less than a prince and a princess