Glorious D World is a brand name offering spectacular services in organising and managing events, festivals, and corporate as well as personal parties and most importantly in planning weddings. The service provided includes planning of the event, sorting out appropriate dates for the events, deciding the proper location where the event will be held and most importantly the exact budgeting of the event. The vent thus organised offers a very inspirational environment to the audiences that help them to get involved into the event. The Event Management Company in Udaipur helps in organising the event at a very affordable price so that most of the customers can avail the service.
Each and every client is treated with equal importance, and their ideas and requirements are given proper value so that the clients can completely depend on the service thus provided. Before planning of the event the requirements of the clients are well understood so that the best can be delivered to the client. The services that is included in the event management are visualization of the concept of the event, proper planning and execution of the plan, budgeting of the events. Some of the popular events that are organised are seminars, fashion shows, wedding reception parties, musical concerts, product launching party, theme party and lot more.
The staff members of Glorious D World  are highly professional and are expert in the field of organising events. The best quality of service at very reasonable rate is provided to the clients. The company also has a very good network of contact list so the best possible celebrities, artists are contacted for the events. The events are planned and customized according to the need of the client. Apart from event management some other services provided by Glorious D World  includes theme development for the event, arrangement of transport facility as well as arrangement speakers for the event. Decoration of the site where the event has been organised, arrangement of the best catering service, arrangement of proper security are the responsibility of the event managers of Glorious D World. Best service is being provided so that the demand of the client gets fulfilled.
WHO WE ARE ?
Glorious D World  is a well established Big Event management Company with the strategy to establish an exciting and inspiring environment around the audience so that our guests or prospective clients experience cutting edge art direction of every visual element – We lift the impact of each and every event, M.I.C.E. (Meetings, Incentives, Conferencing, Exhibitions) or Branding Portfolio to new level of success and unparalleled identity. Glorious D World is one of the leading Artist Management & Event Management Company in Udaipur, Rajasthan, India. We help you in organizing your events within your budget. We work hard to make it as easy as it can be. Particularly We plan to base your events on the target as a festival, personal or corporate party or convention. Our event management services include a complete process. That is; budgeting, event dates and reserving the event location. We can also assist in the coordination of transport and developing a theme for the event. Or motive In the event speakers you need, we can arrange speakers for your event. Decoration of the site, catering services, event support and security is also provided at a reasonable price. Our team of professionals strives to offer excellence in case services for the benefit of our customers and to meet their demands.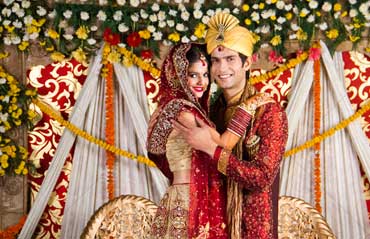 Glorious D World, one of the first Indian Wedding Planner with an experience of over 10 years and have performed hundreds Palace & Beach Weddings in exotic locations like Udaipur, Delhi, Goa and Kerala would love to help you plan your wedding.
Glorious D World is expertised in organising Corporate Events in Udaipur We operate according to the requirements of the clients, and As corporate event organizers in Udaipur, we ensure taking all the details about the event from the clients so that the arrangements could .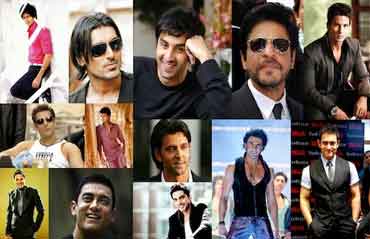 Glorious D World is Pioneer in Famous Celebrity Management Companies in Udaipur, We Offer Celebrity Co-ordination & Management Services in India and Overseas. Our Celebrity Management Team manages a Celebrity Promotional Events .
Glorious D World Wedding Planner Udaipur, Rajasthan.
It is said that Marriages are settled in Heaven and celebrated on Earth. As one of the best gloriousdworld Wedding Planner Udaipur, we help you in planning for this Celebration on Earth with perfection at your dream wedding planning in Udaipur. Everyone wants to make his/her dream wedding lifelong memorable. Our professional team of Wedding Planners gives a Royal touch to your wedding. We make your Event unforgettable for everyone. When it comes to Wedding Planning in Udaipur, we manage all the matters according to customer choice. Such as selecting your Glorious D World for the wedding in Udaipur, theme selection, wedding catering in Udaipur, wedding decoration in Udaipur etc.
If you simply don't know how to plan and manage your  wedding in Udaipur, or maybe you don't have that much time to devote to the Wedding Management & Planner research, – let our Wedding Planning & Management experts do it for you. We offer an all inclusive Wedding Management Packages in Udaipur, from helping create the theme to troubleshoot on an actual day, ensuring all goes according to plan.
Our Team works in phases to make your Dream Wedding come true. It involves Initial Consultation, Budget Setting, Designing Wedding Package and Itinerary, Organizing the Vendors, Chalking out the finer details on every important issue and On the Day Coordination.
We at Glorious D World understand how important a wedding is for the family. Our wedding planners in Udaipur work in a phase to make your Dream Wedding in Udaipur come true.
We provide complete Wedding Planning in Udaipur, Our Wedding Planning & Management Services includes:
Designing Wedding Package and Itinerary and Budget Setting
Selection & Finalization of the Venue and Menu
Arrangements for Wedding Caterer
Eco Friendly and customized Invitations
Booking Hotel Rooms for outstation guests
Theme Décor & Floral Arrangements
Arrangements for Videographers & Photographers
Booking for DJ/Live Musicians
Consultation and Coordination with Hair, Makeup, Wardrobe and Accessories in keeping with latest trends
Beauticians & Mehandi Experts
Arrangements for Local Transport for outstation guests (Logistics Support)
Gift Suggestions and Ideas for Family and Friends
Providing Private Security for Wedding Arrangements, if required
Planning & Provision for Baraat & Vidai Ceremonies
Co-ordinate with various other Service Agencies required for the Wedding Planning & Management.
Call us at:- 09829065264 for Wedding Planning & Management in Udaipur.